Don't miss this special promo for anything…
GET OUR DOUBLE SIDED GRILL PAN

AT A DISCOUNTED PRICE !!!
Been searching  for better cooking methods to minimize nutrient loss and also help by producing the lowest amounts of harmful chemicals and toxins that reduces the benefits of consuming meats? This is the product that suits these needs.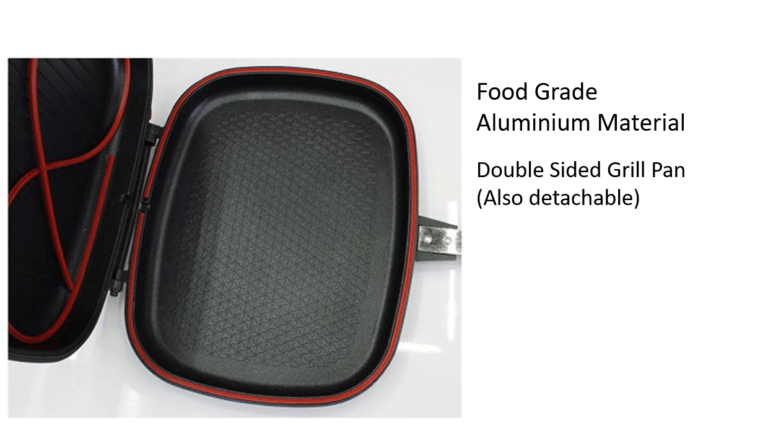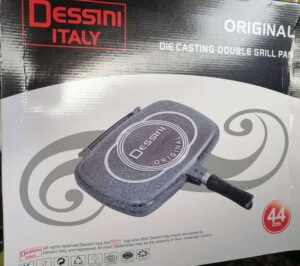 Do you want to throw an outdoor party but feel discouraged because of the rigorous process that accompanies grilling? The smoke and all that.
Do you love to treat your family with good home made meal like Roast Chicken, Roast Pork, Roast Potatoes, Grilled Fish, Popcorn, Cake and much more?
Then this is the best kitchen appliance you can get at an affordable rate. Buy your Double Sided Grill Pan and get rid of stress today.
FEATURES:
It's easy, safe and convenient to use.
it has a FDA Approved Silicone Gasket that retains heat and moisture.
It reduces the smoke and oil splatter that accompanies grilling.
It has a strong magnetic handle that enhances the pressure inside the pan.
It's easy to clean
Ensures non-stick cooking.
It can take a whole chicken depending on the size.
DOUBLE SIDED GRILL PAN COMES IN TWO SIZES:
SMALL SIZE
MEDIUM SIZE
BIG SIZE
BIGGEST SIZE
Get your DOUBLE SIDED GRILL PAN Today!
FOR PROMO PRICE RANGING FROM #18,000 TO #24,000 DEPENDING ON THE SIZE OF YOUR CHOICE…
Pay on delivery PLUS Free delivery for those in Lagos and Abuja only.
Customers buying from other states must pay #2,000 commitment fee first for shipping, this must be done before we ship to our agent in the state to deliver to you.
When you get the product you pay #16,000, #18,000 or #20,000 for the product to our delivery agent depending on the size you ordered.
This is to make sure, you are really serious about buying this product.
This is because we have made a huge loss by shipping to different states and customers end up not buying by telling us "they traveled", some stop picking our calls, others block our numbers. Thereafter we ship back to the original state thus making us make a huge loss.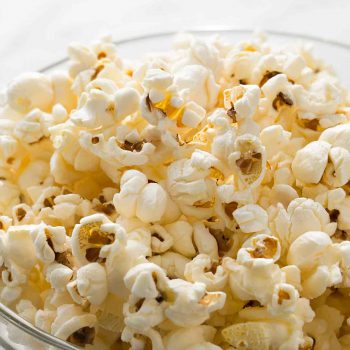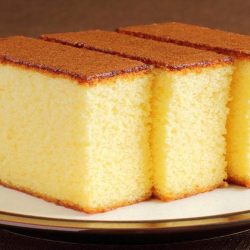 How to Place an order?
Fill in your details in the form below accurately and we will deliver our Double Sided Grill Pan to you.
Make sure your phone number is correct.
Delivery takes 1-3 working days.
Expect a call within 24 hours you placed your order, you will get a call from one of our agents to confirm your order before we start delivering or shipping.
Note: Required field is marked

*
10 DAYS RETURN POLICY
Unhappy With Our Product? We Will Take It Back! 
We stand by our HIGH-QUALITY products and your satisfaction is 100% guaranteed.
FOR ANY QUESTIONS OR INQUIRY, CALL OR WHATSAPP US ON 07088295696